IT Systems Manager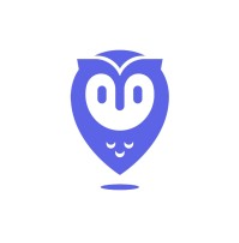 Placer.ai
IT
Remote · United States
Posted on Saturday, September 23, 2023
ABOUT PLACER.AI:
Placer.ai is a high growth, big data pre-IPO company led by seasoned executives and repeat entrepreneurs who are building the world's first "Google Analytics for the physical world." Placer.ai's platform provides instant visibility into any property in the U.S., presenting accurate details about visitation patterns and demographic breakdowns of visitors. Placer.ai's customers can see where visitors have been before, where they go afterwards, where they typically go for sports, entertainment, groceries, etc., and what their interests are. Placer.ai's AI-based SaaS platform replaces archaic solutions such as manual surveys, installed cameras and other people-counting systems, creating a $100B+ blue ocean market.
Placer.ai has grown 3x year-over-year for the past 3 years, counting more than 2,800 paying customers across a range of industries, including 2 of the world's top-10 retailers, 2 of the top-10 CPG firms worldwide, a world's top hospitality firm, 2 of the world's top-10 commercial real estate (CRE) firms and 2 of the world's top multinational asset managers and hedge funds. Placer.ai raised over $100M for Unicorn ($1B+) valuation in Series C funding.
SUMMARY:
This full-time position is ideal for a professional in the Information Technology field who is passionate about technology and is looking for experience and growth with a fast-growing startup. The person will assume responsibility for the timely and effective delivery of IT services, technical support, and Helpdesk management along with relevant core SaaS services on a daily basis. The person will also undertake infrastructure projects that either maintain or enhance the services we have to our internal user base.
A successful candidate will be a problem solver at heart, highly organized, resourceful, analytical, team-oriented, and will have the ability to work under time constraints to meet deadlines. We are looking for someone with a proven track record in a similar technical environment as Placer with many years of hands-on experience. You must have a desire to thrive in a remote work environment and communicate with users across the globe.
RESPONSIBILITIES:
Lead US-based IT user support activities.
Provide immediate technical support to employees for hardware and operating system issues along with administrative tasks.
Implement and manage endpoint solutions to support current needs and scale for growth.
Support the full employee life-cycle of events from onboarding to off-boarding.
Work as part of a distributed IT team responsible for several sites, follow the technical and security guidance and ensure meeting ISO/SOC compliance needs.
Maintain continuity of technical support (Helpdesk) during overlapping business hours in other regions.
Manage the procurement, deployment, rapid replacement and return of all hardware and peripheral home office equipment to US employees including decommission.
Manage user assets across the life cycle of user and device management.
Prioritize responsibilities as they evolve on a day-to-day basis, and escalate appropriately.
Respond swiftly to IT and user related requirements, which may occur outside of normal business hours on evenings and weekends.
Execute assigned IT infrastructure projects including current and or new technology to further enhance Corporate IT services.
Suggest creative improvements to our current services to fix and or enhance our services, technology and security.
REQUIREMENTS:
Fully versed in managing Okta, Google Workspace, MDM and mail gateway with a very structured approach and quality of service the highest priority
3+ years of experience with Okta and its groups, workflows and with a total 5 years with similar SSO tools
3+ years of experience with managing Google Workspace, including Gmail, Google Sheets, and Google Forms
2 years of related network experience - logical not physical
5+ years of experience troubleshooting user problems on laptops, user devices, VPN, SSO, authentication, etc. for both Mac and Windows
Track record in meeting SLA for 100s of users across multiple time zones
Implemented solutions that improve automation of workflows and repetitive tasks
Clearly explain solutions to technical issues and create explicit and concise documentation for non-technical users.
Entrepreneurial, self-starter who is internally driven to impact a department and a growth-directed organization
Related technical certifications
WHY JOIN PLACER.AI?
Join a rocketship! We are pioneers of a new market that we are creating.
Take a central and critical role at Placer.ai.
Work with, and learn from, top-notch talent.
Competitive salary.
Excellent benefits.
Fully remote.
NOTEWORTHY LINKS TO LEARN MORE ABOUT PLACER
Placer.ai is an equal opportunity employer, and we are committed to building a team culture that celebrates diversity and inclusion.
Placer.ai's applicants are considered solely based on their qualifications, without regard to an applicant's disability or need for accommodation. Any Placer.ai applicant who requires reasonable accommodations during the application process should contact Placer.ai's Human Resources Department to make the need for an accommodation known.
#LI-REMOTE