Senior Retail Sales Analyst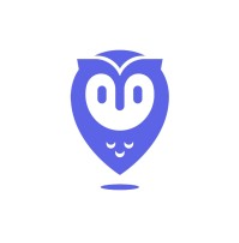 Placer.ai
IT, Sales & Business Development
Ramat Gan, Israel
Posted on Thursday, August 31, 2023
ABOUT PLACER.AI:
Placer.ai is a fast-growing big data startup led by seasoned executives and repeat entrepreneurs who are building the world's first "Google Analytics for the physical world." Placer.ai's platform provides instant visibility into any property in the U.S., presenting accurate details about visitation patterns and demographic breakdowns of visitors. Placer.ai's customers can see where visitors have been before, where they go afterward, where they typically go for sports, entertainment, groceries, etc., and what their interests are. Placer.ai's A.I.-based SaaS platform replaces archaic solutions such as manual surveys, installed cameras and other people-counting systems, creating a blue ocean market of more than $100B.
Placer.ai has grown 3x year-over-year for the past 3 years, counting more than 1000 paying customers across a range of industries, including 2 of the world's top-10 retailers, 2 of the top-10 CPG firms worldwide, a world's top hospitality firm, 2 of the world's top-10 commercial real estate (CRE) firms and 2 of the world's top multinational asset managers and hedge funds. Placer.ai has just raised $100M for Unicorn ($1B+) valuation in Series C funding.
SUMMARY:
Join a disruptive startup and incredible team to build the world's most innovative location-based retail intelligence platform. Together we'll tap into a unique data set of location data harnessed from millions of devices, with extremely high accuracy, to deliver unprecedented visibility into consumer behavior and how they interact with retailers.
Responsibilities
Interpret data, analyze results using statistical techniques and perform gap/error analysis
Identify data sources, interact with vendors and own ingestion of new relevant data.
Take part in design and implementation, find opportunities and evaluate their impact
Work closely with Product and Data Science teams on the launch of a new product, applying customers/design partners feedback and be a key part of strategic product decisions
Requirements
3+ years of relevant working experience as an Analyst
Experience with SQL
Experience with Python or other scripting languages (pandas & PySpark advantage).
Degree in Industry & Engineering, MBA, Computer Science, Mathematics, Statistics, Economics or equivalent
Excellent communication skills with fluent English (written and oral); Strong "story-teller" that can communicate insights and recommendations effectively
Quick learner, proactive/can-do attitude with high attention to details
Ability to work in a fast-paced environment
Creative and critical thinking skills
A team player with strong analytical and problem solving skills as well as business sense
Advantages
Financial background (Finance/Banking/Insurance)
Experience with Credit Card data or similar financial data
Experienced in working with external vendor (preferably data vendors)
Lived in the United States (understands the American brands and mentality)
WHY JOIN PLACER.AI?
Join a rocketship! We are pioneers of a new market that we are creating

Take a central and critical role at Placer.ai

Work with, and learn from, top-notch talent

Competitive salary

Excellent benefits
NOTEWORTHY LINKS TO LEARN MORE ABOUT PLACER
Placer.ai is an equal opportunity employer, and we are committed to building a team culture that celebrates diversity and inclusion.
Placer.ai's applicants are considered solely based on their qualifications, without regard to an applicant's disability or need for accommodation. Any Placer.ai applicant who requires reasonable accommodations during the application process should contact Placer.ai's Human Resources Department to make the need for an accommodation known.