GIS Analyst - Latam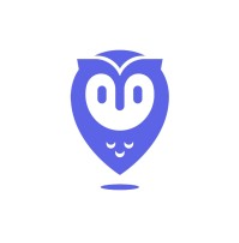 Placer.ai
IT
Mexico City, Mexico
Posted on Thursday, August 24, 2023
ABOUT PLACER.AI:
Placer.ai is a fast-growing big data startup led by seasoned executives and repeat entrepreneurs who are building the world's first "Google Analytics for the physical world." Placer.ai's platform provides instant visibility into any property in the U.S., presenting accurate details about visitation patterns and demographic breakdowns of visitors. Placer.ai's customers can see where visitors have been before, where they go afterwards, where they typically go for sports, entertainment, groceries, etc., and what their interests are. Placer.ai's A.I.-based SaaS platform replaces archaic solutions such as manual surveys, installed cameras and other people-counting systems, creating a blue ocean market of more than $100B.
Placer.ai has grown 3x year-over-year for the past 3 years, counting more than 2,700 paying customers across a range of industries, including 2 of the world's top-10 retailers, 2 of the top-10 CPG firms worldwide, a world's top hospitality firm, 2 of the world's top-10 commercial real estate (CRE) firms and 2 of the world's top multinational asset managers and hedge funds. Placer.ai has just raised $100M for Unicorn ($1B+) valuation in Series C funding.
SUMMARY:

The role of GIS Analyst includes assisting the Product Team in delivering maps for the Placer XTRA product. Placer XTRA is an extension of Placer.ai's online analytics experience and provides additional layers of information and insights for customer analysis. The ideal candidate should have experience with multiple mapping platforms, managing data from different sources and file types, and creating beautiful maps and visualizations.
RESPONSIBILITIES:
Design static and interactive maps using Placer.ai core data and third party data
Help define and maintain precise, scalable, and efficient map-building processes
Analyze spatial data through the use of multiple mapping platforms
Provide feedback to engineering and product teams to optimize Placer.ai's tools and processes
Maintain detailed metrics of the map-creation efforts for use in improving processes
Assistance in scoping additional GIS projects
REQUIREMENTS:
At least 2 years of experience in GIS, cartography, or engineering environment
Experience with big data
Experience with Mapbox Studio
Experience with design tools like Figma
A precise eye and passion for map design and cartography
A portfolio of detailed plans or maps, preferably at least one large project where design consistency was a requirement
The ability to visually recognize intricate design details related to fonts, color, strokes, patterns, etc.
A love for cartography
Attention to detail
Good problem-solving skills
Analytical mindset
Excellent English (written & spoken) – Native English fluency is a plus
WHY JOIN PLACER.AI?
Join a rocketship! We are pioneers of a new market that we are creating.

Take a central and critical role at Placer.ai.

Work with, and learn from, top-notch talent.

Competitive salary.

Excellent benefits.

Fully remote.
NOTEWORTHY LINKS TO LEARN MORE ABOUT PLACER
Placer.ai is an equal opportunity employer, and we are committed to building a team culture that celebrates diversity and inclusion.
Placer.ai's applicants are considered solely based on their qualifications, without regard to an applicant's disability or need for accommodation. Any Placer.ai applicant who requires reasonable accommodations during the application process should contact Placer.ai's Human Resources Department to make the need for an accommodation known.