Head Of Delivery, Data Science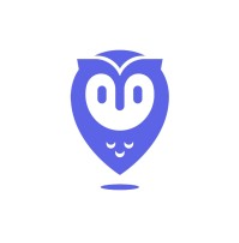 Placer.ai
Data Science
Ramat Gan, Israel
Posted on Thursday, May 11, 2023
ABOUT PLACER.AI:
Placer.ai is a fast-growing big data startup led by seasoned executives and repeat entrepreneurs who are building the world's first "Google Analytics for the physical world." Placer.ai's platform provides instant visibility into any property in the U.S., presenting accurate details about visitation patterns and demographic breakdowns of visitors. Placer.ai's customers can see where visitors have been before, where they go afterwards, where they typically go for sports, entertainment, groceries, etc., and what their interests are. Placer.ai's A.I.-based SaaS platform replaces archaic solutions such as manual surveys, installed cameras and other people-counting systems, creating a blue ocean market of more than $100B.
Placer.ai has grown 3x year-over-year for the past 3 years, counting more than 1,900 paying customers across a range of industries, including 2 of the world's top-10 retailers, 2 of the top-10 CPG firms worldwide, a world's top hospitality firm, 2 of the world's top-10 commercial real estate (CRE) firms and 2 of the world's top multinational asset managers and hedge funds. Placer.ai has just raised $100M for Unicorn ($1B+) valuation in Series C funding.
SUMMARY:
We are looking for an experienced leader to assume ownership of all Data Science activity in the R&D Delivery division. This person will work with our team of Data Scientists and drive research and development of new location analytics products. The ideal candidate will be an experienced analytics leader, highly motivated and capable of learning our business in detail. He or she will work in a dynamic environment undergoing growth in new areas and will be expected to take ownership of driving analytics for our new line of data products. Passion is a MUST and passion for data even more so! If you are someone who thrives outside their comfort zone, your place is at Placer.ai.
RESPONSIBILITIES:
Lead Data Science domain in a large R&D division.

Work with partners in Product and R&D to design, implement and integrate advanced data products

Build a new research team. Mentor and lead other data scientists in your field of expertise while collaborating with the broader data community – Data Scientists, Analysts, and Data Infrastructure teams

Use a creative combination of AI methods, machine learning algorithms, statistics and business intelligence to build new data tools and improve existing ones. This will be applied to the entire Data Science value chain – from exploration of use cases, through automated data quality enforcement to data modeling and serving

Ownership of strategic data initiatives. Take an active, leadership role in building new AI/ML pipelines and infrastructure.
REQUIREMENTS:
M.Sc./PhD in a relevant field with strong quantitative skills

3+ years of experience leading data & development teams

5+ years of experience working as a Data Scientist in an innovative environment

Strong analytics mindset, with good understanding of data and its limitation: sampling, frequency, manipulation and cleaning techniques to name a few

3+ years of working experience with the python data science toolbox (Pandas, Numpy, SKlearn, etc.)

Team player with strong interpersonal and communication skills.

Excellent visualization and presentation skills

Self-learner, always seeking to sharpen their skills and grow their knowledge

Can do approach - it's all about the attitude
OTHER REQUIREMENTS:
Working experience with large data sets and good acquaintance with the Big Data ecosystem (Spark, GBQ, Athena, Hive, Pig, etc)

Working Experience in Cloud based environments

Experience with spatial / geographical data analysis - an advantage
WHY JOIN PLACER.AI?
Join a rocketship! We are pioneers of a new market that we are creating

Take a central and critical role at Placer.ai

Work with, and learn from, top-notch talent

Competitive salary

Excellent benefits
NOTEWORTHY LINKS TO LEARN MORE ABOUT PLACER
Placer.ai is an equal opportunity employer, and we are committed to building a team culture that celebrates diversity and inclusion.
Placer.ai's applicants are considered solely based on their qualifications, without regard to an applicant's disability or need for accommodation. Any Placer.ai applicant who requires reasonable accommodations during the application process should contact Placer.ai's Human Resources Department to make the need for an accommodation known.
#LI-AC1