Account Executive - Bay Area Territory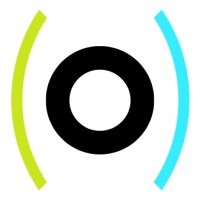 Ocient
Sales & Business Development
San Francisco, CA, USA · Remote
Posted on Wednesday, April 13, 2022
Job Title: Account Executive (Bay Area Territory)
Location: Remote (San Francisco)
Hiring Manager: Vice President of Worldwide Sales
Estimated salary range: $145,000 to $185,000
• The salary offered for this position will be based on a candidate's experience and skill demonstrated during interviews and other evaluations
About Ocient
Ocient is a hyperscale data solutions company headquartered in Chicago, IL, enabling organizations to analyze trillions to quadrillions of data records in seconds. Over the past five years, Ocient has built a SQL compliant data warehouse for Petabyte and beyond datasets that is 10x to 50x times faster than competitive OLAP databases.
Position Overview
The Account Executive-Bay Area Territory is responsible for building client relationships with enterprise businesses within the Bay Area region. People who excel at this job can build and own an end-to-end customer life cycle from prospecting to developing and closing business in a timely manner while focusing on the clients' requirements and pain points. The Account Executive must have the ability to negotiate and close agreements with customers and support and grow the business with them.
Responsibilities:
Aggressively prospect, identify, qualify, and develop sales pipeline within the AdTech, Telco / Service providers, FinTech, Automotive, Financial institutions/Insurance, and/or Web-scale companies
Close business to exceed quarterly, and annual bookings quotas while being professional, humble and somebody that everybody wants to work with
Develop plans with the marketing team to drive revenue growth. Develop customer references
Develop and implement strategies to grow the company's market share through Ocient's approved sales methodology
Develop your own routes to customers via new business partners, networking, referrals, company lead generation and cold calling, including following up appropriately to obtain appointments
Train and assist business partners to identify target accounts and achieve specific goals for closing new businesses.
Arrange and conduct initial Executive and CxO discussions and positioning meetings
Ongoing account management to ensure customer satisfaction to drive additional revenue streams
Be familiar with solution-based approach to selling, have experience managing a complex sales process and possess excellent presentation and listening skills, organization, and contact management capabilities
Plan, coordinate and execute sales presentations to inform, persuade, educate, and ultimately close business
Learn, develop, and implement new ways for Ocient to differentiate itself in the marketplace
Acquire in a reasonable amount of time: in depth knowledge of Ocient product and service offering, knowledge of current market and market share, competition, and strategy to secure competitors' business
Work closely with Delivery and Customer Support, keeping them informed of customer needs
Prepare necessary reports (RFP's, metrics, periodic business reviews) and maintain in the company's CRM database
Maintain complete customer documentation and maintain appropriate customer, prospect, and opportunity information into the company's CRM database
Create trusted relationships with the customer and be their biggest champion within Ocient
Work closely with Sales Engineering, Solution Architects, Product Management, Service Delivery & Customer Support teams
Qualifications:
10+ years of sales and account management (preferably within the areas of SQL based massive scale analytics, data warehouses, relational databases, cloud and/or Big Data)
Proven ability to independently manage, develop, and close new client relationships
Experience hitting quota of $2M+ of bookings per year, can work with multiple clients and developing the pipeline of customers having a sales process of 6 to 9 months of customer engagement process
Ability to sell software, distributed complex analytics and storage architectures, fully hosted managed services and cloud solutions within specific verticals, solutions, and use-cases
A track record of success in driving consistent activity, pipeline development and quota achievement
Experience determining customer requirements and presenting appropriate solutions
Excellent verbal and written communication, presentation, and relationship management skills
Ability to thrive in a fast-paced startup environment
Executive-level relationship management
Ability to demonstrate strong collaboration and relationship building skills across multiple levels and functions within and outside of the organization
Ability to demonstrate strong leadership and strategic thinking skills
Take pride in selling profitable solutions, while solving customer pain points at the same time
Forecast accurately in company CRM based on MEDDPICC sales qualification methodology
Ideal Experience:
Sold, deployed, and managed customers with large scale storage and analytics needs
Understand competitive database and solution architectures and be able to position Ocient's strengths and weaknesses as compared to those alternatives
Computer science and database background – understands complex technical concepts and can effectively speak to CTO's, Chief Architects, Data Scientists, and developers
Selling to AdTech, FinTech, Telco's / large Service Providers, Web-scale, Connected cars and GIS use-cases
Has a track record of exceeding sales quotas
Be able to provide customer references
Equal Opportunity Employer
Ocient is proud to be an Equal Opportunity and Affirmative Action employer. We do not discriminate based upon race, religion, color, national origin, sex (including pregnancy, childbirth, or related medical conditions), sexual orientation, gender, gender identity, gender expression, transgender status, sexual stereotypes, age, status as a protected veteran, status as an individual with a disability, or other applicable legally protected characteristics. Ocient is committed to providing reasonable accommodation for candidates with disabilities in our recruiting process.
This policy applies to all employment practices within our organization, including hiring, recruiting, promotion, termination, layoff, recall, leave of absence, compensation, benefits, training, and apprenticeship. Ocient, Inc. makes hiring decisions based solely on qualifications, merit, and business needs at the time.